My Notes Keeper Download
Stable Release
My Notes Keeper V3.6 build 1890, 03.21.2015
File Size: 10.8M
Click here
to see what's new in My Notes Keeper lastest released version.

Download Link 2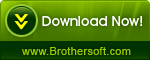 Thank you for using in My Notes Keeper. If you think My Notes Keeper is valuable and want to let more people know how great it is, please post your positive review to Download.com.
Extras:
My Notes Keeper USB Disk Version
A self-extracting ZIP archive of My Notes Keeper. This version saves all user profiles in the same folder of My Notes Keeper Application.
Download My Notes Keeper USB Disk Version (11.6MB)
MNK Reader
Freeware for view My Notes Keeper file.
Spelling Check Dictionaries
Additional spelling check dictionaries for My Notes Keeper.
How to use:
1.Extract zip file to Dicts folder in Mynoteskeeper install folder(eg. C:\Program Files\MyNotesKeeper\Dicts\).
2.In spelling option dialog(Tools->Spelling Check..., click Options... button), select dictionary in Language->Language setting.
3.If not found dictionary in Language setting, click Locate Dictionaries... button, choose Dicts folder in step 1.
Download Dutch dictionary (951 KB)
Download French dictionary (16 KB)
Download German dictionary (594 KB)
Download Italian dictionary (407 KB)
Download Norwegian dictionary (822 KB)
Download Portuguese dictionary (138 KB)
Download Spanish dictionary (289 KB)
Download Swedish dictionary (307 KB)
Language Pack
Include Brazilian Portuguese, Chinese simplified, Chinese traditional, Deutsch, Dutch, French, Italian, Korean, Polish, Russian, Spanish, Swedish.
How to use:
1.Extract Language.zip to Language folder in Mynoteskeeper install folder(eg. C:\Program Files\MyNotesKeeper\Language\).
2.Choose the language from Tools->Options->General->Language.
Download Language pack (164 KB)
Demo Files
templates.mnk (228 KB) A demo file to show how to use templates in my notes keeper.
Latest Beta Version(V3.7 Build19117, 4.18.2015)
This is a beta version! Please use it only for test purposes!
What's new:
+ Support rename a tag.
+ Drag drop from tree to tab blank to make a new tab.
+ Tab->Tab Color allow to change tab, tree, editor color at the same time.
+ New Option: Tools->Options...->Display->Editor->Live spelling(Global live spelling switch) and Tree->Properties->Live Spelling(Item live spelling switch).
* Format painter cursor changed.
* Fix bug: delete a tag will clear bookmark list.


If you have any problems downloading, please let us know at
support@mynoteskeeper.com